Multiple Sclerosis Has a Misdiagnosis Problem
In the ongoing absence of a reliable biomarker for multiple sclerosis (MS), misdiagnosis is a common, and persistent, problem that potentially puts patients at prolonged and unnecessary risk.
Experts warn that false-negative diagnoses cause treatment delays, while false-positive diagnoses run the risk for potential harm from needless treatment.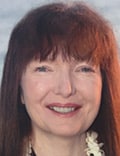 Dr Patricia Coyle
"MS has a misdiagnosis problem," said Patricia Coyle, MD, professor of neurology and vice chair (Academic Affairs), Department of Neurology, Renaissance School of Medicine, Stony Brook University, New York, in presenting on the issue at the Consortium of Multiple Sclerosis Centers (CMSC) 2023 Annual Meeting.
"We currently lack a diagnostic biomarker test, yet diagnosis is key. If you get it wrong — that really can be a problem."
Recent research indicates that MS misdiagnosis is a widespread problem, she added.
For instance, one research paper reported that nearly 20% of patients were misdiagnosed with MS and that more than 50% carried the misdiagnosis for at least 3 years, while 5% were misdiagnosed for 20 years or more.
The misdiagnosis problem is also reflected at large MS referral centers, where 30%-67% of patients turn out not to have the disease, Coyle noted.
A recent study from Argentina further highlights some of the key characteristics of misdiagnosis. In this study, a cohort of 572 patients with MS revealed that 16% were incorrectly diagnosed with MS and that women were at an 83% greater risk for misdiagnosis than men.
Furthermore, the study also showed that MS misdiagnosis increased by 8% per year of older age. The most frequent confirmed diagnoses among those who had been initially misdiagnosed as having MS were cerebrovascular disease, radiologically isolated syndrome, and headache.
In this study, the majority (83%) of patients incorrectly diagnosed with MS had an atypical presentation that did not indicate demyelination, 70% had an atypical brain magnetic resonance imaging (MRI), and 61% received a prescription for a disease-modifying treatment (DMT), despite not having confirmed MS.
Misdiagnosis and incorrect treatment can be particularly dangerous if patients are diagnosed with MS when, in fact, they have neuromyelitis optica spectrum disorder (NMOSD), commonly mistaken for MS, Coyle noted.
"Several MS DMTs make NMOSD worse. You are also basically giving an unnecessary and inappropriate drug with potential side effects to the misdiagnosed patient," she said.
There have been some advances in MS diagnosis on MRI. However, there are many caveats, Coyne noted.
For instance, leptomeningeal enhancement has been considered as an MS diagnostic indicator, but it is not unique to MS, Coyle noted. In addition, subpial demyelination is MS-specific, but it is hard to see and is often missed, she added.
Central vein sign has received significant attention as an important MRI marker for MS, but, Coyle said, it is "not ready for prime time."
"It's somewhat tedious and you need to use special protocols to identify it," she said.
In the future, artificial intelligence and deep learning may be key to improving some of these technologies, Coyle noted.
Best Hope for an Accurate Diagnosis
In the meantime, Coyle said she believes spinal fluid evaluation offers the best chance for a reliable MS diagnosis and is her preference.
"I personally find spinal fluid to be extremely helpful to support MS diagnosis. Spinal fluid oligoclonal bands are positive in the vast majority of people with MS, and it is an independent finding from MRI to support an MS diagnosis. Added to MRI, it makes you much more comfortable," she said.
Coyle said that a comprehensive workup should include:
A thorough neurologic history and exam

MRI of the brain and spinal cord ensuring use of the MS protocol, and personally reading the studies with a neuroradiologist

Adding spinal fluid evaluation, especially in any atypical cases

Ruling out myelin oligodendrocyte glycoprotein antibody disease and NMOSD, diseases that mimic relapsing MS, via blood IgG to aquaporin 4
"You want to be as certain as possible. Everything starts with a thorough workup," Coyle said.
Consortium of Multiple Sclerosis Centers (CMSC) 2023 Annual Meeting. Presented June 2, 2023.
Coyle's disclosures include consulting, nonbranded speaker fees, and/or research support with Actelion, Alkermes, Accordant, Biogen, Bristol Myers Squibb, Celgene, CorEvitas LLC, GlaxoSmithKline, Genentech/Roche, Horizon Therapeutics, Janssen, MedDay, Labcorp, Eli Lilly and Company, Mylan, NINDS, Novartis, Sanofi Genzyme, TG Therapeutics.
For more Medscape Neurology news, join us on Facebook and Twitter.
Source: Read Full Article