Did the risk of severe COVID-19 in the immunodeficient population of the UK change following vaccination deployment?
In a recent study published in Frontiers in Immunology¸ researchers evaluated the changing risk of severe coronavirus disease 2019 (COVID-19) outcomes in individuals with primary and secondary immunodeficiencies in the context of COVID-19 vaccinations.
Background
Although COVID-19 vaccinations have dramatically altered the risk of mortality and morbidity due to severe acute respiratory syndrome coronavirus 2 (SARS-CoV-2) infections, a large percentage of the population with primary and secondary immunodeficiencies is still vulnerable.
Studies have shown that the immunodeficient population has experienced higher morbidity and mortality from SARS-CoV-2 infections. The vaccine responses have been observed to be impaired in this group, and there is a dearth of information on the immunogenicity of the vaccine and its efficacy against severe COVID-19 outcomes in immunocompromised populations. Furthermore, the change in severe COVID-9 outcomes in the context of vaccines, monoclonal antibody therapies, and the emergent SARS-CoV-2 variants also remains unexplored.
About the study
The present research recruited patients from two studies in the United Kingdom (UK) examining SARS-CoV-2 infection and vaccination-related immune responses in primary and secondary immunodeficiency patients — the COVID-19 in Antibody Deficiency (COV-AD) study and the UK Primary Immunodeficiency Network (UK PIN) national COVID-19 case series.
The COV-AD study recruited participants with primary and secondary antibody deficiencies who were older than 18 years and were undergoing immunoglobulin replacement therapy or had lower than 4g/L serum immunoglobulin G concentration and were on regular antibiotic prophylaxis treatment against infections. Participants were followed-up and serological analyses were conducted after vaccinations or SARS-CoV-2 infections.
The UK PIN COVID-19 data consisted of anonymized, routinely collected SARS-CoV-2 infection outcome information from primary and secondary immunodeficiency patients being treated in the UK.
The study was based on two cohorts. Cohort A used the data from the UK PIN COVID-19 study on patients infected between March and July 2020, before vaccinations and widespread antiviral treatments were available. Cohort B consisted of patients enrolled in the COV-AD study and participants of the UK PIN COVID-19 study who were infected between January 2021 and April 2022, when vaccines and interventions were easily available.
Additionally, demographic factors, COVID-19 outcomes, hospitalization rates, and comorbidities were compared across the two cohorts. Comorbidities included pulmonary, cardiovascular, rheumatological, hepatic, renal, and gastrointestinal diseases, diabetes mellitus, and organ-specific autoimmune disease. Due to the unavailability of uniform information, ethnicity and body mass index data were not included in the analysis.
Results
The results reported a significant decrease in mortality (20% vs. 3.4%) and hospitalization rates (53.5% vs. 17.9%) due to SARS-CoV-2 infections among patients with primary immunodeficiency between cohort A and cohort B, albeit still high compared to the general population. Furthermore, while almost 70% of the general population had been infected with SARS-CoV-2 at least once, the percentage was much lower among immunodeficient individuals (22.7%).
According to the authors, this reduction in mortality and morbidity rates could be the combined result of vaccines, antiviral therapies, precautionary measures such as social distancing and mask-wearing, and the emergence of SARS-CoV-2 variants that are less virulent.
Given the fact that asymptomatic SARS-CoV-2 infections are highly unlikely among immunodeficient individuals, the authors concluded that over 75% of the immunodeficient individuals in the UK have not been infected by SARS-CoV-2. The adherence to non-pharmacological interventions such as social distancing and wearing face masks is believed to have reduced the frequency of COVID-19 among the immunodeficient population.
Additionally, the stringent following of non-pharmacological measures is thought to have delayed SARS-CoV-2 infections among individuals with primary and secondary immunodeficiencies since most infections among the immunodeficient population were during the predominance of the SARS-CoV-2 Omicron variant.
SARS-CoV-2 viral ribonucleic acid (RNA) carriage in the nasopharynx of immunodeficient COVID-19 patients was for shorter durations, which was attributed to the serological response to vaccination, but it did not result in a significant difference in the mortality or hospitalization rates.
Conclusions
To summarize, the study explored the change in severity and mortality rates associated with SARS-CoV-2 infections among immunodeficient individuals, given the advancement and availability of vaccines and anti-viral therapies.
Overall, the results indicated a decrease in hospitalization and mortality rates among immunodeficient COVID-19 patients with the widespread availability of vaccinations and antiviral treatment options in the UK. However, compared to the general population, immunodeficient individuals continue to be at a greater risk of poor COVID-19 outcomes. The authors believe that infection mitigation strategies, vaccination, and therapeutic options must be optimized for the immunocompromised population.
Journal reference:
Shields, A. M., Tadros, S., Al-Hakim, A., Nell, J. M., Lin, M. M. N., Chan, M., Goddard, S., Dempster, J., Dziadzio, M., Patel, S. Y., Elkalifa, S., xHuissoon, A., Duncan, C. J. A., Herwadkar, A., Khan, S., Bethune, C., Elcombe, S., Thaventhiran, J., Klenerman, P., & Lowe, D. M. (2022). Impact of vaccination on hospitalization and mortality from COVID-19 in patients with primary and secondary immunodeficiency: The United Kingdom experience. Frontiers in Immunology, 13.
doi: https://doi.org/10.3389/fimmu.2022.984376 https://www.ncbi.nlm.nih.gov/research/coronavirus/publication/36211396
Posted in: Medical Science News | Medical Research News | Disease/Infection News
Tags: Antibiotic, Antibody, Autoimmune Disease, Body Mass Index, Coronavirus, Coronavirus Disease COVID-19, covid-19, Diabetes, Diabetes Mellitus, Efficacy, Frequency, Immunodeficiency, Immunoglobulin, Immunology, Monoclonal Antibody, Mortality, Omicron, Prophylaxis, Research, Respiratory, Ribonucleic Acid, RNA, SARS, SARS-CoV-2, Secondary Antibody, Severe Acute Respiratory, Severe Acute Respiratory Syndrome, Syndrome, Vaccine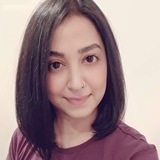 Written by
Dr. Chinta Sidharthan
Chinta Sidharthan is a writer based in Bangalore, India. Her academic background is in evolutionary biology and genetics, and she has extensive experience in scientific research, teaching, science writing, and herpetology. Chinta holds a Ph.D. in evolutionary biology from the Indian Institute of Science and is passionate about science education, writing, animals, wildlife, and conservation. For her doctoral research, she explored the origins and diversification of blindsnakes in India, as a part of which she did extensive fieldwork in the jungles of southern India. She has received the Canadian Governor General's bronze medal and Bangalore University gold medal for academic excellence and published her research in high-impact journals.
Source: Read Full Article