CT imaging reveals that COVID-19 vaccination may protect against severe lung pathology
The rapid worldwide transmission of the severe acute respiratory syndrome coronavirus 2 (SARS-CoV-2) led to the coronavirus disease 2019 (COVID-19) pandemic. Since the start of the pandemic, scientists worked at an unprecedented pace to develop effective vaccines to protect individuals from contracting this infection.
Despite the availability of vaccines and a high vaccination rate, the COVID-19 pandemic persists due to the emergence of new SARS-CoV-2 variants.
Study: The Effects of Vaccines on the Sequelae Rates of Recurrent Infections and the Severity of Pulmonary COVID-19 Infection by Imaging. Image Credit: create jobs 51 / Shutterstock.com
Background
In addition to the ongoing COVID-19 pandemic, the severe acute respiratory syndrome (SARS) and Middle East respiratory syndrome (MERS) are two other coronavirus outbreaks that occurred in the last century. Previous studies on SARS and MERS infection revealed persistent symptoms with abnormal imaging.
Currently, the increased prevalence of re-infection can be attributed to the high rate of SARS-CoV-2 genomic mutations. Previous studies on lung sequelae of COVID-19 revealed that most recovered patients exhibit thorax computed tomography (CT) abnormalities several months after infection. In particular, ground glass opacities (GGOs), reticulation, and parenchymal bands/fibrous stripes have been commonly observed.
Although COVID-19 vaccination has reduced hospitalization rates, infection severity, and intensive care support, re-infection cases are still frequently reported. There remains a lack of studies analyzing the effect of COVID-19 vaccination on long COVID-19, with limited studies that have assessed the long-term effects of vaccines on lung-sequelae-related pathology using imaging.
About the study
A recent Vaccines study determines how COVID-19 vaccination influences lung-sequelae-related pathology and the manifestation of severe infection.
The current single-center observational study was conducted at Baskent University Hospital in Turkey.
A total of 100 patients were ultimately included in the study, each of whom had follow-up CT scans at one, three, and six months. The selected participants were vaccinated with at least one dose of a COVID-19 vaccine, whereas the control group included unvaccinated individuals.
A total of 900 lung CT images of COVID-19 patients with pneumonia who were admitted between August 2021 and November 2022 were investigated.
All relevant data regarding the age, sex, co-existent diseases such as diabetes, anemia, hypertension, malignant disease, and dementia, blood pressure, pulse rate, and medications used were obtained. The vaccination status of the patients and type of vaccines they received were also recorded.
Study findings
The changes in lungs after severe SARS-CoV-2 infection and sequelae rates were analyzed based on CT imaging in vaccinated and unvaccinated participants. Among the 100 patients selected, 43 were female, and 57 were male. The average age of the participants was 56 years.
Twenty-three patients with severe COVID-19 were unvaccinated and ultimately discharged from hospital after treatment. The remaining seventy-seven patients exhibited mild to moderate COVID-19 pneumonia.
Lung-sequelae-related pathology was commonly observed among unvaccinated participants. More specifically, lung sequelae were described as traction bronchiectasis, band-like atelectasis, and focal ground glass areas that resemble fibrosis patterns in peripheral and basal parts of the lungs.
These findings were consistent with previous studies on common sequelae of pulmonary parenchymal changes. To date, there is a lack of evidence linked to the underlying mechanisms that cause pulmonary fibrosis and subsequent sequalae.
A significant correlation between vaccination status and the severity of sequelae was observed. Therefore, COVID-19 vaccination was found to protect individuals against primary infection and reduce sequelae rates following reinfection. However, at least two COVID-19 vaccine doses are required to experience the beneficial effect
No significant association between the vaccine type and sequelae severity was observed. Notably, the current study identified lymphocyte parameters, hemoglobin (Hb), and hematocrit (Htc) as predictors of sequelae rates.
Conclusions
The current study is one of the first to assess the severity of pulmonary infection and sequelae rates by CT imaging. A key strength of this study is its design, which included prolonged imaging follow-up, clinical data, and blood tests.
Some notable limitations include the analysis of data from a single center and a limited number of patients. Thus, to validate these findings, future studies must focus on a larger cohort from multiple centers.
Another limitation of the current study is sampling bias, as only patients hospitalized due to COVID-19 were included in the analysis. Therefore, all patients with mild symptoms who were treated at home were not considered.
Despite these limitations, the current study highlights that most residual CT abnormalities and lung-sequelae findings were associated with unvaccinated individuals. Future research is needed to determine how many COVID-19 vaccine doses provide optimal protection against SARS-CoV-2 infection.
Journal reference:
Bahadir, S., Kabacaoflu, E., Memis, K. B., et al. (2023) The Effects of Vaccines on the Sequelae Rates of Recurrent Infections and the Severity of Pulmonary COVID-19 Infection by Imaging. Vaccines 11(8); 1321. doi:10.3390/vaccines11081321 https://www.mdpi.com/2076-393X/11/8/1321
Posted in: Medical Science News | Medical Research News | Medical Condition News | Disease/Infection News | Healthcare News
Tags: Anemia, Blood, Blood Pressure, Bronchiectasis, Computed Tomography, Coronavirus, Coronavirus Disease COVID-19, CT, Dementia, Diabetes, Fibrosis, Genomic, Hemoglobin, Hospital, Imaging, Intensive Care, Lungs, Lymphocyte, Malignant, Pandemic, Pathology, Pneumonia, Pulmonary Fibrosis, Research, Respiratory, SARS, SARS-CoV-2, Severe Acute Respiratory, Severe Acute Respiratory Syndrome, Syndrome, Tomography, Traction, Vaccine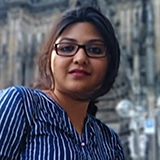 Written by
Dr. Priyom Bose
Priyom holds a Ph.D. in Plant Biology and Biotechnology from the University of Madras, India. She is an active researcher and an experienced science writer. Priyom has also co-authored several original research articles that have been published in reputed peer-reviewed journals. She is also an avid reader and an amateur photographer.