COVID-driven drop in cancer screenings didn't result in more new cases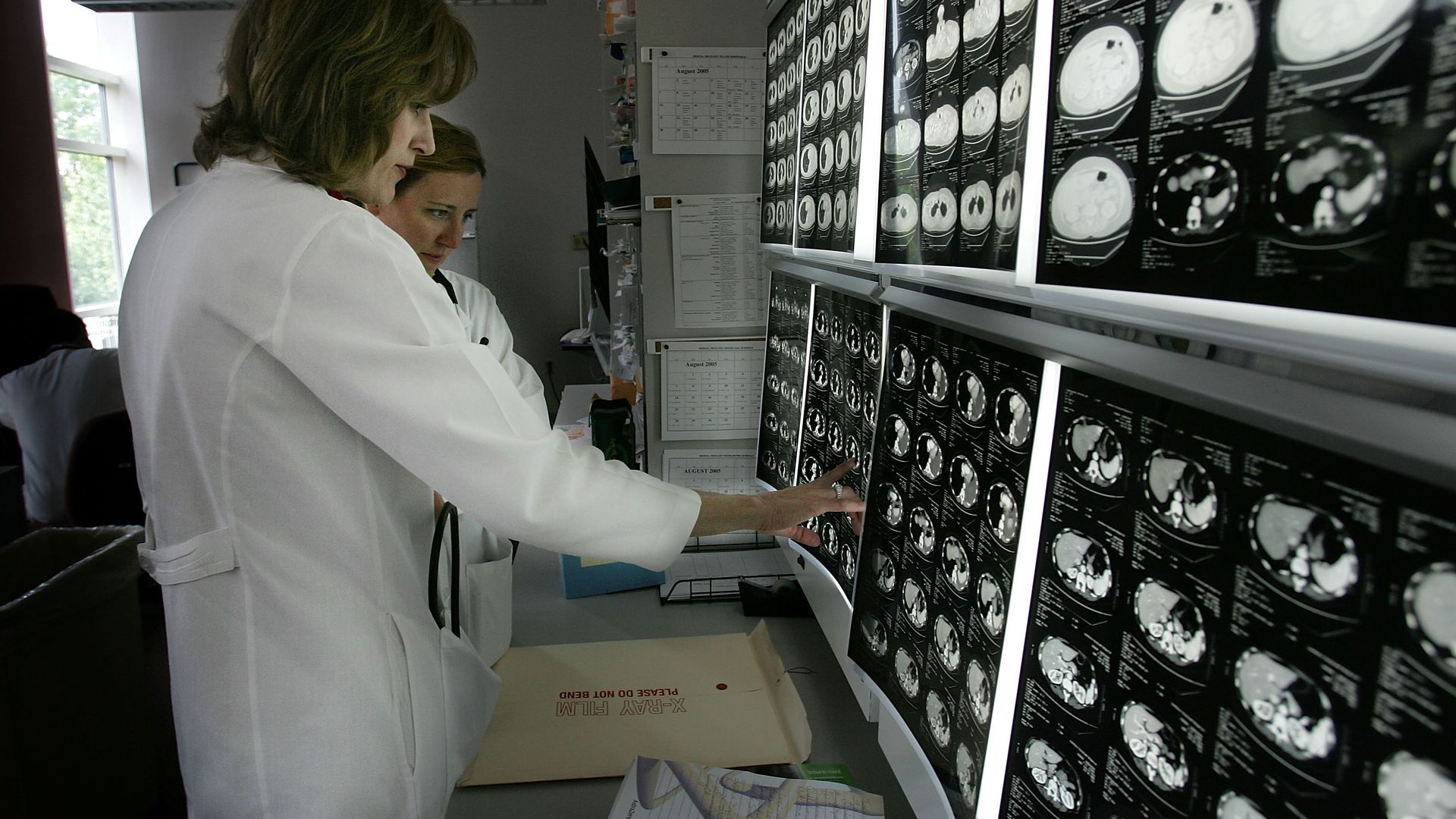 Dr. Julie Brahmer (R) and Katie Thornton review PET scans of a patient being treated at the Kimmel Comprehensive Cancer Center at Johns Hopkins in Baltimore. Photo: Win McNamee/Getty Images
The dropoff in cancer screenings during the pandemic didn't result in significantly more breast, cervical and colon cancer cases, or how advanced those cases were, according to a review of nearly 375,000 diagnoses in electronic health records.
Why it matters: The findings from Epic Research could ease concerns about countless hidden cases and more advanced stages of disease stemming from millions of missed screenings during the height of the pandemic.
Previous research showed the decline in primary care visits and routine tests early in the pandemic resulted in 94% decreases in both breast cancer and cervical cancer screenings and an 86% decrease in colon cancer screenings before rebounding somewhat in 2021.
What they found: There was a clear drop in cancer cases early in the pandemic that accompanied the decrease in screening. However, as screening rates returned to normal, cancer detection rates did, too.
There wasn't a significant increase in the rate of cancer diagnoses in 2020-2022 compared to pre-pandemic, and new diagnoses of advanced cancers also didn't rise.
Yes, but: It could take years to fully assess the impact of missed screenings, especially for cancers with longer intervals between screenings.
Source: Read Full Article