Coronavirus Cases, Deaths Shoot Up Sharply, While 14th Case Reported in U.S.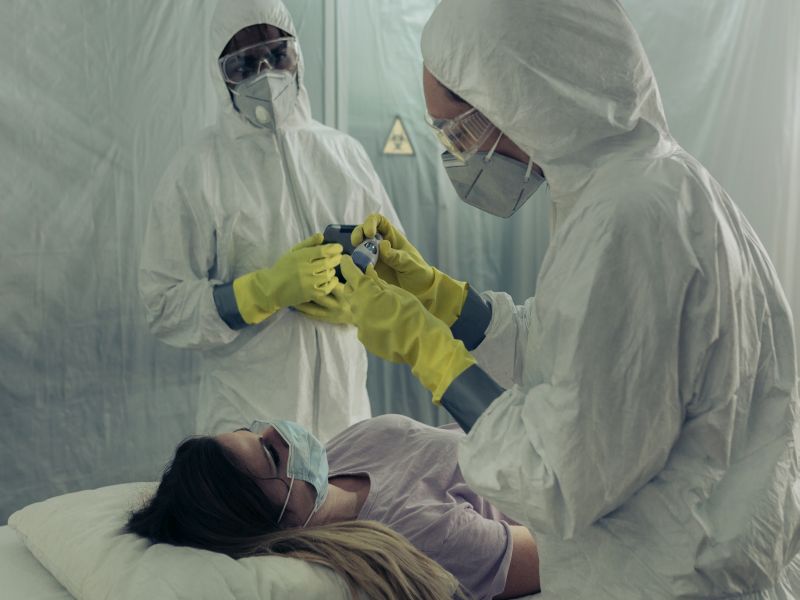 THURSDAY, Feb. 13, 2020 — After charting a slight decline in growth earlier this week, new coronavirus cases in China jumped by almost 15,000 in a single day, while the death count spiked to 1,367, Chinese health officials reported Thursday.
Meanwhile, the U.S. Centers for Disease Control and Prevention announced late Wednesday that a 14th case of coronavirus has been confirmed in this country. The patient was one of the hundreds of American evacuees from Wuhan, China, the epicenter of the outbreak.
"Most of the disease is in China. However, we can and should be prepared for this new virus to gain a foothold in the U.S," Dr. Nancy Messonier, director of the National Center for Immunization and Respiratory Diseases, said during a media briefing on Wednesday. "At some point, we are likely to see community spread in the U.S. or other countries, and that will trigger a change in our response strategy."
Though it's not clear why so many new cases were confirmed in China in the past 24 hours, it is believed that doctors are now using lung scans to diagnose people who appear to have coronavirus symptoms, The New York Times reported.
The medical reasoning is that doing so will get more ill people treated more quickly, the newspaper said. But U.S. experts noted that lung scans are not as precise as the tests health officials have been using to spot the disease.
Thursday's totals far exceed the toll of the 2003 SARS outbreak, in which 8,098 were infected and 774 died worldwide. On Tuesday, the World Health Organization (WHO) also gave the virus a new name: COVID-19.
In the United States, the latest case involves one of the hundreds of American evacuees who were sent to four military bases and quarantined in the past week.
It is the second case reported among the American evacuees who remain under quarantine. But the two patients arrived on different planes and were housed in separate facilities, so person-person transmission is not suspected, the CDC said in a statement Wednesday.
"There are likely to be additional cases in the coming days and weeks, including among other people recently returned from Wuhan," the agency said. "While 195 people were discharged from quarantine yesterday, more than 600 people who returned on chartered flights from Wuhan remain under federal quarantine."
Things are even worse for Americans on board a cruise ship named the Diamond Princess, which is now quarantined in the Japanese port of Yokohama. Forty-four new cases were reported there on Thursday, the Associated Presssaid. There have now been 218 cases reported among those on the ship, and at least 23 of those are American patients.
And late last week, a 60-year-old man living in Wuhan, China, became the first American citizen to die from the new coronavirus.
The man, whose name has not been disclosed, died last week at Jinyintian Hospital in Wuhan, the U.S. Embassy in China said Saturday.
Earlier this month, the United States began to bar entry to any foreigners who have recently traveled to China. U.S. citizens who have recently traveled to the Hubei province of China, where Wuhan, the epicenter of the outbreak, is located, will be quarantined for up to 14 days, U.S. health officials said. U.S. citizens who have recently traveled to other parts of China will face health screenings and voluntary quarantines of up to 14 days.
The temporary entry ban applies to foreign nationals, with the exception of relatives of citizens and permanent residents.
The WHO has already declared the new coronavirus outbreak an international public health emergency.
Experts fear the outbreak could become a pandemic, where there are outbreaks on more than one continent.
More information
The U.S. Centers for Disease Control and Prevention has more on the new coronavirus.
Source: Read Full Article