Agricultural plastics: analyzing the risks to food safety, health, and the environment by way of soil pollution by microplastics
A recent study published in the Science of the Total Environment Journal reviewed the use, characteristics, and potential risks of agricultural plastics (APs).
Study: Agricultural plastics as a potential threat to food security, health, and environment through soil pollution by microplastics: Problem definition. Image Credit: RGtimeline/Shutterstock.com
Background
The global production of plastics was 367 million metric tons (Mt) in 2020, up from 1.5 Mt in 1950. Plastic production and usage have two drawbacks – contribution to greenhouse gas emissions and post-consumer plastic products that contribute to marine litter and pollution.
Plastics are mostly landfilled or incinerated, with large amounts ending up in nature, and just 9% are recycled.
Tackling plastic pollution requires banning single-use plastics, production cuts, regulating post-consumer plastic mismanagement, and implementing circular economy principles.
In the present study, the author reviewed the use, characteristics, end-of-life (EOL) practices, the degradation of APs, and the potential role of APs in micro- and nano-plastic (MNP) generation in soil.
Conventional and biodegradable plastics in agriculture and livestock farming
High-tunnel and greenhouse films are the predominantly used agricultural films for protected cultivation. They are usually multilayer plastic films made of polymer blends. These films are designed to withstand harsh conditions, protect crops and provide an optimal micro-environment for plant growth.
Plastic canopy covers protect soft fruits against hail, frost, sunburns, and rain. Mulching films constitute a major category of agricultural films and offer numerous benefits for agricultural or horticultural production, such as weed control, soil temperature control, lower labor costs, and improved water distribution.
Besides, the different plastic products used in agriculture include irrigation pipes and tapes, drainage pipes, protection nets, produce collection nets, clips, twines, shelters for tree saplings, plant pots, nursery pot trays, fertilizer bags or sacks, polymer-coated fertilizers, and controlled-release fertilizers, among others.
APs are mainly used in livestock farming to preserve the nutritional quality of forage, which include silage films, bale wrap films, bale twines, animal feed bags, ear tags, and silage nets. The primary biodegradable AP products are mulching films, plant pots, groundcover fabrics, solarization films, clips, twines, tapes, nets, fumigation films, ropes, polymer-coated seeds, fertilizer additives, and agrochemicals.
AP market dynamics
The global production of plastics increased steadily in 2016 and stabilized in 2020. A stagnation in production was observed in 2020 due to the coronavirus disease 2019 (COVID-19) pandemic, which negatively affected the AP market dynamics.
However, growth regained slowly in 2021. Around 11.7 Mt (3.2%) of plastics were globally used in agriculture in 2021, with agricultural films representing 60% of the estimate.
The international market for agricultural films is expected to increase from $11.5 billion in 2021 to $15.7 billion by 2026. The market is dominated by emerging economies in the Asia-Pacific, followed by Europe and North America.
The global production capacity of bio-based biodegradable plastics was 1.55 Mt in 2021 and is expected to grow by 241% by 2026. Similarly, the international market for biodegradable mulching films will grow at a compound annual growth rate of 8.5% during 2021-26.
Role of APs in MNP generation
APs are considered a direct potential source of soil contamination by MNPs. Additional indirect sources of MNPs may also contribute to soil pollution. Microplastics are plastic fragments, particles, or fibers smaller than five mm. However, the definition of microplastics is inconsistent and not standardized.
Microplastic littering is a concern for marine and terrestrial environments and can occur at the EoL stage or any phase during plastic use. An estimated 3.2 Mt of microplastics was released into the environment in 2017, of which 40% was marine litter. Microplastic contamination is significantly higher in soil compared to marine environments.
Further, 5% of microplastics released into the atmosphere as secondary emissions originate from croplands. APs are exposed to extreme temperatures, snow, wind, hail, rain, UV radiation, mechanical stress, and agrochemicals during usage, and their cumulative effects cause AP degradation.
Recyclable AP products represent 36% of APs. However, it is uncertain whether the recyclable products undergo recycling due to EoL mismanagement practices.
Soil pollution risk due to AP-derived MNPs
The risk of soil contamination by plastics varies based on the application and composition of APs. Higher risks are associated with conventional single-use APs designed to contact soil directly.
The author adopted two previously reported risk assessment criteria to examine the environmental risk of soil pollution by APs and modified the three-dimensional (3D) pathway concept to incorporate EoL mismanagement pathways.
The AP-to-soil pathway includes material degradation (agrochemical action and photodegradation) or damage (premature failure) and EoL mismanagement (burial and incineration). These pathways lead to soil pollution by plastic fragments and thereby result in MNP generation.
Disruptions in this chain will prevent MNP soil pollution. A critical consequence of biodegradable APs in soil or composting facilities is their complete biodegradation and safety.
Concluding remarks
The use of APs is dynamically growing, enhancing sustainability, but they are considered a threat to health, environment, and food security. AP waste mismanagement practices prevail against the backdrop of lagging legislation and infrastructure.
The solution to soil contamination by AP-derived MNPs cannot solely rely on eliminating residual plastics in soil but requires an integrated approach for the innovative design of AP products, better management of AP waste, use of biodegradable APs, and organic recycling.
Journal reference:
Briassoulis, D. (2023) "Agricultural plastics as a potential threat to food security, health, and environment through soil pollution by microplastics: Problem definition", Science of The Total Environment, p. 164533. doi: 10.1016/j.scitotenv.2023.164533. https://www.sciencedirect.com/science/article/abs/pii/S0048969723031546
Posted in: Medical Science News | Medical Research News | Miscellaneous News
Tags: Agriculture, Compound, Contamination, Coronavirus, covid-19, Ear, Food, Food Safety, Labor, micro, Pandemic, Pollution, Stress, temperature control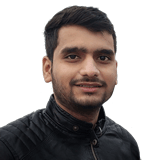 Written by
Tarun Sai Lomte
Tarun is a writer based in Hyderabad, India. He has a Master's degree in Biotechnology from the University of Hyderabad and is enthusiastic about scientific research. He enjoys reading research papers and literature reviews and is passionate about writing.
Source: Read Full Article