Sedentary Behavior, Activity Linked to Depression at Age 18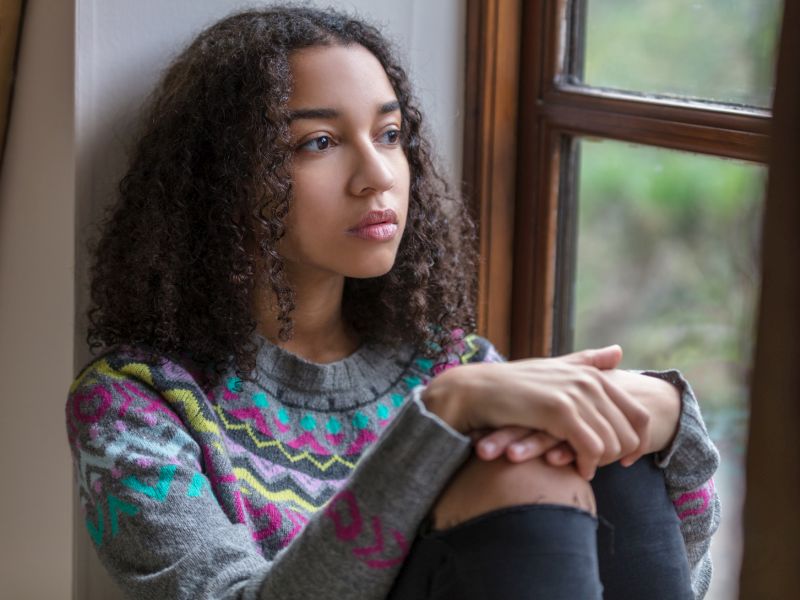 THURSDAY, Feb. 13, 2020 — Sedentary behavior throughout adolescence is associated with the risk for depressive symptoms at age 18 years, according to a study published online Feb. 11 in The Lancet Psychiatry.
Aaron Kandola, from the University College London in the United Kingdom, and colleagues measured the amounts of time spent in sedentary behaviors and physical activity at around 12, 14, and 16 years of age with accelerometers. The correlations with depression (Clinical Interview Schedule-Revised depression score) at age 17.8 years were examined.
The researchers found that between 12 and 16 years of age, there was a decrease in total physical activity, which was driven by decreasing durations of light activity and increasing durations of sedentary behavior. There were correlations for higher depression scores at age 18 years with a 60-minute/day increase in sedentary behavior at ages 12, 14, and 16 years (incidence rate ratios [IRRs], 1.111, 1.080, and 1.107, respectively). For every additional 60 minutes/day of light activity at age 12, 14, and 16 years, depression scores at 18 years were lower (IRRs, 0.904, 0.922, and 0.889, respectively). Compared with those with persistently low sedentary behavior, those with persistently high and persistently average sedentary behavior had higher depression scores (IRRs, 1.282 and 1.249, respectively).
"The displacement of sedentary behavior with light activity in young people warrants more direct and specific consideration in physical activity guidelines and public health interventions aimed at reducing the prevalence of depression," the authors write.
One author disclosed financial ties to a sports apparel manufacturer.
Abstract/Full Text
Source: Read Full Article