Patient Centricity: A Goal for Clinical Trials?
Introduction
Initiatives to Drive Patient Centricity in Clinical Trials
The Need for Patient Centricity: Cardiovascular Trials
Conclusion
References
---
Over time, there has been a shift in the pharmaceutical industry from disease-centered to patient-centered healthcare approaches. Patient-centric clinical trials involve designing and conducting a clinical trial centered around a patient. Such clinical trials heavily depend on the perspectives and needs of patients, essentially putting the patient's well-being first and viewing them as informed collaborators whose participation is crucial for the success of the research.
Due to technological and scientific advances, patients are now more knowledgeable and informed as they have greater access to information online, can connect with peers, participate in patient support groups, and exchange experiences. Consequently, today's patients advocate for their voices to be heard within the pharma field.
Image Credit: iVazoUSky/Shutterstock.com
Initiatives to Drive Patient Centricity in Clinical Trials
The previous disease-centered perspective within the pharmaceutical industry focused primarily on developing the science and medicine to treat or prevent diseases. The current patient-centric mindset includes involving the patient in the scientific process. To achieve this, several strategies can be implemented to make clinical trials more patient-centric.
A key aspect of developing a patient-centric clinical trial is trust between the patients and clinical trial members. Building credibility can be achieved through clear communication, providing patients with thorough information regarding the clinical study, and ensuring the patient understands the participating risk to benefit ratio.
Having data transparency in clinical trials can also help to build trust and confidence with patients. One way of allowing public access to clinical trial data is by publishing a copy of the protocol on safe and well-known sites such as www.clinical trials register.eu or www.clinicaltrials.gov.
Read more about engaging populations in clinical trials here!
Another approach that can be used to incorporate patient centricity in clinical trials is to use patient platforms and networks. These platforms can capture information about the patient journey throughout the clinical study, helping researchers better understand patients' perspectives to tailor future studies. This strategy was implemented by AstraZeneca, who now has over 30,000 patients connected to their research projects.
Moreover, patient-centricity can be achieved by involving patients in the drug discovery and development process, for instance, through advisory boards where patient groups can provide input on protocol design, trial conduct, informed consent forms, data interpretation, and any unmet needs.
Patient engagement in research and development can provide advantages to several stages of drug development. A significant benefit for the initial stages of drug development includes designing more patient-focused clinical study designs and endpoints. The input from real word patients will allow for the development of study designs and protocols closer to life experiences and more conductive to patients, which can potentially improve patient recruitment and retention.
Another benefit of patient engagement in research and development stages includes shorter trial cycle times, allowing medicines to move to regulatory submission quicker. Other benefits include improvements in patient adherence to drug regimens and the generation of more information regarding patient preferences and unmet needs, ultimately helping to facilitate future research.
The Need for Patient Centricity: Cardiovascular Trials
Cardiovascular disease is the leading cause of death and disability. Relative to other therapy areas, the development of novel cardiovascular drugs or devices is limited. One of the several challenges hindering this progression is low patient participation. There are several reasons for low patient involvement, including limited clinician engagement, lack of hospital and health system participation, and logistical barriers.
Several strategies are now being recommended to move towards more patient-centric cardiovascular trials in the hope that this will facilitate improved patient participation. These include incorporating more patient-centered research and development stages of the drugs or devices, engaging patients in trial design, allowing patients to own, use, and share trial data, and creating trial endpoints that are meaningful to patients.
Image Credit: bearsky23/Shutterstock.com
Conclusion
Patients are now being acknowledged as critical health care stakeholders in the industry. There are currently over 3000 results from the search "Patient-centred" on PubMed, highlighting how the awareness of patient-centricity and its incorporation into pharmaceutical research has grown significantly over time.
Adopting patient centricity in clinical trials will allow patients and pharma to work together, resulting in improved research quality and healthcare. Although the pharmaceutical industry is starting to embrace the concept of patient centricity, there is still relatively limited guidance to implement such initiatives in clinical trials.
To continue this movement toward patient-centric clinical studies, all stakeholders should embrace this concept in various ways. Firstly, making patient-centricity an industry-wide concept will help shift the cultural mindset within pharma to value patient perspectives in clinical trials. Secondly, researchers should record and publish case studies where patient-centric approaches are utilized to advance learning and future guidance.
References:
Plessis, D., et al. (2017). Patient Centricity and Pharmaceutical Companies: Is It Feasible? Therapeutic Innovation & Regulatory Science, 4: 460-467.
Sharma, N. (2015). Patient centric approach for clinical trials: Current trend and new opportunities. Perspectives in Clinical Research, 6: 134-138.
Warner, JJ., et al. (2020). Improving Cardiovascular Drug and Device Development and Evidence Through Patient Centered Research and Clinical Trials. Circ Cardiovasc Qual Outcomes, 13: e006606.
Further Reading
All Clinical Trial Content
What is a Phase 0 Clinical Trial?
What is a Phase 1 Clinical Trial?
What is a Phase 2 Clinical Trial?
What is a Phase 3 Clinical Trial?
More…
Last Updated: May 20, 2022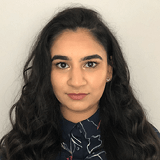 Written by
Naveen Dha
Naveen graduated from King's College London where she attained a Bachelor of Science in Biochemistry. Within this course, she chose to study topics pertaining to the biology of cancer, molecular immunology, molecular biology, and protein structure. Throughout her degree, she partook in writing various practical proposals, reports, and literature reviews whilst also gaining multifaceted laboratory and research experience. It was through these projects that Naveen discovered her interest for scientific writing as it allowed her to remain intellectually curious, creative, and detail-orientated.
Source: Read Full Article