How specific comorbidities impact severity of COVID-19
As of June 20, 2022, the severe acute respiratory syndrome coronavirus 2 (SARS-CoV-2), the virus responsible for the coronavirus disease 2019 (COVID-19), has infected over 544 million and caused over 6.3 million deaths worldwide.
Study: Pre-existing comorbidities shape the immune response associated with severe COVID-19. Image Credit: shutter_o / Shutterstock.com
Background
Most individuals infected with SARS-CoV-2 will experience mild symptoms or remain asymptomatic. However, a minority of people diagnosed with COVID-19 will experience severe complications such as respiratory failure, pneumonia, and acute respiratory distress syndrome (ARDS).
Obtaining the medical history of patients with COVID-19, including the presence of any underlying comorbidities, can help identify those who are at a higher risk of developing severe disease. These patients may also be eligible to receive early therapeutic interventions and/or vaccinations to further improve their survival outcomes.
The most common comorbidities that are identified in hospitalized COVID-19 patients include obesity, diabetes, and hypertension, along with respiratory and cardiovascular diseases. Cancer, chronic kidney disease, and immune disorders have also been implicated with severe infections.
There remains contradictory information on the extent to which a specific comorbidity increases the risk of severe COVID-19. Further research is also needed to determine how the previous immune status of an individual can determine their response to COVID-19.
As new therapeutics are being approved around the world to treat COVID-19, it is essential to better understand the comorbidity-driven immunopathological mechanisms of SARS-CoV-2, as this information will allow clinicians to provide optimized and individualized treatments to these patients.
A new Journal of Allergy and Clinical Immunology study reviews a previous spectral flow dataset to assess the role of certain comorbidities on the immune response of patients who are infected with SARS-CoV-2.
Pre-existing comorbidities shape the immune response associated with severe COVID-19
About the study
The current study involved the collection of blood samples and clinical routine data from COVID-19 patients, as well as healthy controls, between April 2020 and November 2020. The disease severity of all COVID-19 patients was defined according to the World Health Organization (WHO) ordinal scale.
All COVID-19-associated comorbidities including obesity, cardiac diseases, chronic kidney diseases, hypertension, lung disorders, cancer, diabetes, and immune disorders were appropriately defined. The spectral flow data were analyzed to determine cytokine production in both lymphoid and myeloid cells.
Study findings
The COVID-19 patient cohort consisted of 60% male and 40% female patients. A higher rate of severe infection was reported in males as compared to females.
Patients who were 65 years or older, as well as those with comorbidities, most commonly experienced severe COVID-19. Taken together, 52.6% of patients reported the presence of more than one type of comorbidity.
Upon comparing patients with a specific comorbidity to patients without comorbidities, chronic kidney disease and obesity were found to be important pre-existing factors that increased the individual's likelihood of experiencing severe COVID-19, aside from age. Chronic kidney disease and immune disorders were also observed to have the most significant impact on the SARS-CoV-2 immune response. Cancer, lung disorders, hypertension obesity, type 2 diabetes, as well as heart disorders, also showed a similar pattern.
Obese patients also exhibited higher programmed death-1 (PD-1) expression in CD4+ T-regulatory cells, granulocyte macrophage colony-stimulating factor (GM-CSF) expression in CD4+ T-effector memory CD45RA+ (TEMRA) cells, and CTLA-4 expression in CD4+ effector memory (EM) T-cells.
Comparatively, hypertensive patients showed reduced expression of CD4- CD8- (TCRγδ enriched) T-cells and CD161, as well as higher expression of CD38. Type 2 diabetic patients exhibited an unconventional T-cell profile, as well as reduced expression of the co-stimulatory signal CD86 that is located in the dendritic cells.
The immune signatures of patients with lung disorders and heart diseases also showed exhausted and hyperactive natural killer (NK) and T-cell subsets. Furthermore, COVID-19 patients with pre-existing immune disorders and chronic kidney disease showed specific immune features such as exhausted and hyperactive T-cell compartment, as well as impaired innate and adaptive immunity, which was not observed in the other comorbidity groups.
Conclusions
The current study confirmed the association between severe COVID-19 and specific comorbidities and characterized the immune landscape of this infection based on the presence of certain pre-existing medical conditions. Taken together, these findings will help in the development of more individualized treatments for COVID-19 patients to ultimately reduce disease severity.
Limitations
The current study used a real-life cohort that had a reduced number of COVID-19 patients with rare comorbidities. A second limitation was that the effects of the comorbidities could be biased, as most patients suffered from multiple comorbidities. Other factors, such as sex. could not be excluded due to the retrospective design of the study.
Journal reference:
Kreutmair, S., Kauffmann, M., Unger, S., et al. (2022). Pre-existing comorbidities shape the immune response associated with severe COVID-19. Journal of Allergy and Clinical Immunology. doi:10.1016/j.jaci.2022.05.019.
Posted in: Men's Health News | Medical Research News | Medical Condition News | Women's Health News | Disease/Infection News
Tags: Acute Respiratory Distress Syndrome, Allergy, Blood, Cancer, CD4, Cell, Chronic, Chronic Kidney Disease, Coronavirus, Coronavirus Disease COVID-19, CTLA-4, Cytokine, Diabetes, Heart, Immune Response, immunity, Immunology, Kidney, Kidney Disease, Macrophage, Obesity, Pneumonia, Research, Respiratory, SARS, SARS-CoV-2, Severe Acute Respiratory, Severe Acute Respiratory Syndrome, Syndrome, T-Cell, Therapeutics, Type 2 Diabetes, Virus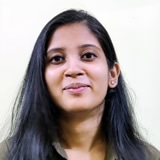 Written by
Suchandrima Bhowmik
Suchandrima has a Bachelor of Science (B.Sc.) degree in Microbiology and a Master of Science (M.Sc.) degree in Microbiology from the University of Calcutta, India. The study of health and diseases was always very important to her. In addition to Microbiology, she also gained extensive knowledge in Biochemistry, Immunology, Medical Microbiology, Metabolism, and Biotechnology as part of her master's degree.
Source: Read Full Article